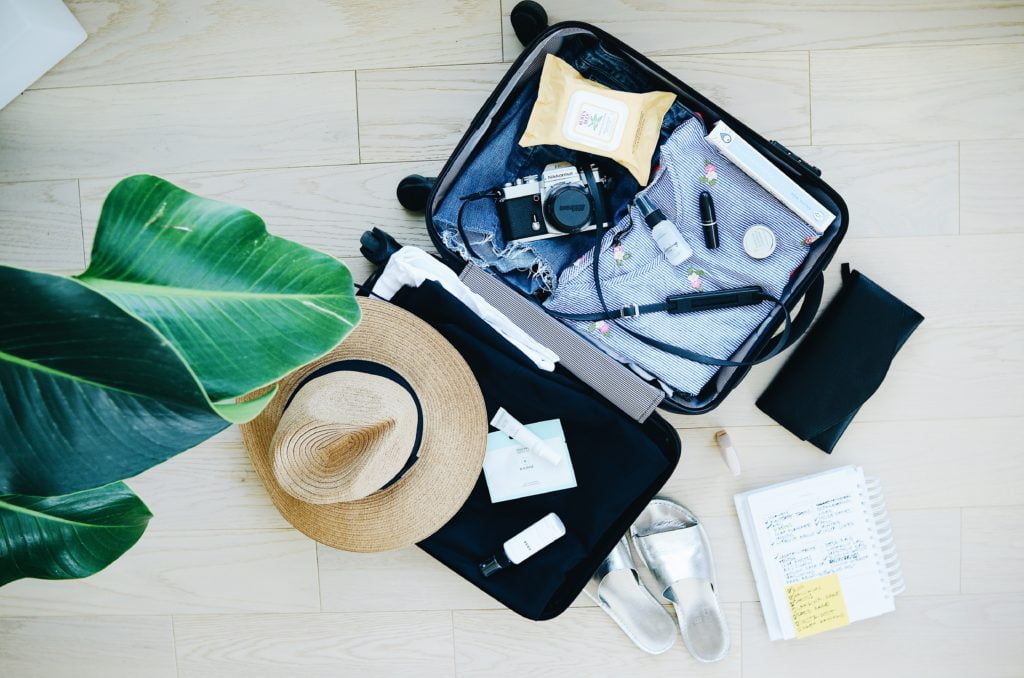 Before leaving to travel by car, it is worth going through the list of items below to confirm that you are really prepared to avoid unpleasant surprises and enjoy every moment of your trip. Thus, the Referência prepared a checklist for your car trip, which can be adapted to suit you:
First aid kit - have a first aid kit in your car for any eventualities. Currently, you should only look for a hospital or emergency room if you are really sick. In Covid19 times, it is best to stay away from hospitals.
Protection mask - it is essential to use a protective mask to avoid contamination and people close to you. A person may have no symptoms and be infected. So, do your part by protecting yourself, you will be protecting others as well.
Alcohol gel - depending on the location, you may not have access to a bathroom to wash your hands at all times. If you are going to eat in the car, first of all, it is necessary to use alcohol gel. Any contact with the face, first, use alcohol gel.
Snacks and drinks - to avoid stopping during the trip, take a cooler with drinks and snacks to eat on the way in your car. In addition, you can plan and have a picnic in a public place with few people during the trip (don't forget the social distance).
Baby wipes - baby wipes are essential for cleaning your hands while traveling. Before using the alcohol gel, use the wet wipes. Baby wipes can be used in any other emergency as well.
Garbage bags - respect for nature, with the separation of waste and disposal in an appropriate place, is the obligation of every citizen.
Sunscreen and repellents - depending on where you are traveling, you will need sunscreen or insect repellent, so it is worth buying and taking on your trip. In any emergency, you already have it.
Car documents, car insurance and your driver's license - be sure to check all necessary documents before traveling, such as car documents, car insurance and a valid driver's license. And, if you are traveling with children, bring your family's health and identity documents as well.
GPS or Cell Phone - depending on the place you are going to visit, it is very important to have a GPS or download an application (Google or Waze) to understand the best way and avoid congestion.
Comfortable shoes - to avoid accidents and enjoy the trip, it is essential to wear comfortable shoes.
Cell phone, tablet, or computer chargers - don't forget to take the charger for the electronic equipment you consider essential during your trip.
Music - make the list of songs that you and your family enjoy listening to make the trip more enjoyable. Entertained children help to keep the trip light and avoid distractions along the way.
Blankets and pillows - if the trip is long and there are more people traveling with you, don't forget to bring blankets (it is difficult to please everyone with the temperature of the car - air conditioning ends up being a point of discussion). If you have children, a pillow makes all the difference.
Games for children - if you are traveling with children, be sure to bring games to pass the time and avoid the following questions every 10 minutes: Are you coming? How long?
Books, magazines or crosswords - if the trip is long, a book, a magazine or even a crossword puzzle helps time go by.
Headphones - it is not always possible to make everyone happy in the car, so it is essential to bring headphones.
Finally, remember to let your family know about your trip and itinerary. In the event of an unexpected situation on the road, there will always be someone who can know and understand what to do in emergency situations. I hope the tips are useful and that you enjoy your trip!